Top Screen Printing, Embroidery, and Custom Apparel in Suffern, NY
Suffern, New York organizations know they can trust Promofect for fast, reliable screen printing, embroidery, and custom apparel. From t-shirts, to hats, to outdoor wear, we outfit corporate teams, service personnel, sports, clubs, and more.
Tight deadline? We specialize in fast turnarounds.
Contact us today!
Ever felt like finding the perfect custom apparel for your brand is like solving a Rubik's cube in the dark.
You're not alone.
With thousands of options at your disposal, many organizations struggle to find the perfect, high-quality, customized apparel that truly represents their brand.
You want your organization and customers to wear your brand with pride, but poor-quality materials, lackluster designs, and subpar printing can turn your dream of standout branding into a nightmare.
And let's not even get started on suppliers who promise the moon but deliver a rock.
Late deliveries, inconsistent sizes, and colors that fade faster than a summer tan can leave you frustrated and your brand looking less than its best.
But what if it doesn't have to be this way?
Discover the Promofect Difference: Custom Apparel Made Easy
Say goodbye to the days of struggling with subpar custom apparel and unreliable suppliers serving the Suffern, NY area.. With Promofect, you've found a partner that makes your branding journey a breeze.
Quality You Can Trust
We partner with top-tier brands and use premium materials to ensure your custom apparel is of the highest quality
Expert Customization
Our state-of-the-art printing techniques and expert team ensure your logo looks its best on every item
We're Real People
We aren't just a faceless company. We work with you every step of the way, turning your vision into a reality.
Fast Turnaround
With our commitment to quick delivery, you can rest easy knowing your custom apparel will be ready when you need it
Customer Satisfaction
We're not happy unless you're happy. We're committed to delivering not just great products, but also exceptional service.
Eco-Friendly Options
We understand the importance of sustainability. That's why we offer eco-friendly apparel options, allowing you to promote your brand while making a positive impact. 
Looking For Premium Brands? We've Got You Covered
Our Services in Suffern, NY
Embroidery Services
Perfect for corporate events or team uniforms, our embroidery services offer a touch of sophistication to your apparel. Choose from a variety of thread colors and designs to match your brand's aesthetic.
Screen Printing
Ideal for large events or promotional giveaways, our screen printing services are cost-effective and versatile. From simple logos to intricate designs, we've got you covered.
Direct-to-Garment Printing
For those looking for highly detailed designs without the setup costs, our Direct-to-Garment (DTG) printing is the perfect solution. Capture the essence of your brand in stunning detail.
Who We Service
At Promofect, our custom apparel services extend to a wide array of clients who make Suffern, NY, the incredible community it is.
We're proud to work with local sports teams, enhancing their unity with personalized jerseys and gear.
Our services also cater to schools, providing branded apparel that fosters school spirit and pride.
And we're especially proud to support local charities, offering custom apparel that helps raise awareness and funds for their noble causes
First responders in Suffern can count on us for high-quality, durable uniforms that stand up to the demands of their crucial work.
And let's not forget the companies that drive our local economy; we offer custom corporate apparel that not only elevates your brand but also boosts team morale. No matter your needs, Promofect is here to deliver exceptional custom apparel solutions.
Promofect loves Suffern, NY, 10901, and all the charm this Rockland County gem has to offer. From the scenic trails of Harriman State Park to the cultural richness of the Suffern Village Museum, the town's unique blend of nature and history is truly captivating.
We take great pride in serving the Suffern community with our range of custom apparel and promotional products. Whether it's a local business, school, or event, we're here to provide top-notch service. We look forward to being a part of Suffern's vibrant community for years to come.
Thousands of Customers and Hundreds of 5-Star Reviews Can't Be Wrong

Better Quality Than Store-Bought Shirts!
My salesman Hamza did an amazing job coordinating with the manager Eric for my order. Both of them made the whole process a breeze and I was able to receive the order in time for my event. The quality is also better then many store bought shirts. I highly recommend.
– David Triton

The Quality Was Fantastic!
Ordered work tshirts and the quality was fantastic. The printing has withstood several washes and they did not become baggy while working in them. Additionally, Eric was quick to respond and a great helping me figure out what I needed.
– Alan Miller

No Wonder These Guys Have 5-Star Reviews!
It's no wonder this place has 5 stars on Google reviews. Eric was awesome from start to finish. He helped me right away when I showed up at the store and broke down the pricing and gave me several quality shirt options to choose from. He even came up with the final design which was perfect. I needed 24 shirts for my church and the order was ready in 4 days. Awesome job guys!
– AHS LLC

Schedule a free consultation with Eli or Eric. We'll discuss your branding needs, target audience, and the message you want to convey. This will help us understand your vision and provide the best solutions for your brand.

Based on our discussion, we'll guide you through our wide range of apparel products. From t-shirts and hoodies to hats and jackets, and  we'll help you choose the perfect items that align with your brand's image and values

Once you've made your selection, our team will handle the rest. We'll customize your chosen products with your logo, ensuring quality in every detail. With our fast turnaround times, you'll soon have your custom branded apparel ready to make your brand stand out.
don't hold your brand back
Remove the Guesswork and Pitfalls With Custom Apparel Orders
Settling for less than the best when it comes to custom apparel can have serious consequences for your brand.
Sifting through catalogues to find the right product takes way too long
Poor quality and lackluster designs are all too common
Ordering the wrong products can reflect badly on the company
Unreliable supplies can cause stress and delays
Imagine hosting a major event, only to find that the custom t-shirts you ordered are of poor quality, or worse, didn't arrive on time. Not only is it a waste of your time and money, but it can also leave a negative impression on your team members and customers.
But it doesn't have to be this way.
With Promofect, you can avoid these pitfalls and ensure your brand always looks its best.
SOLUTION
Picture This: Your Brand, Amplified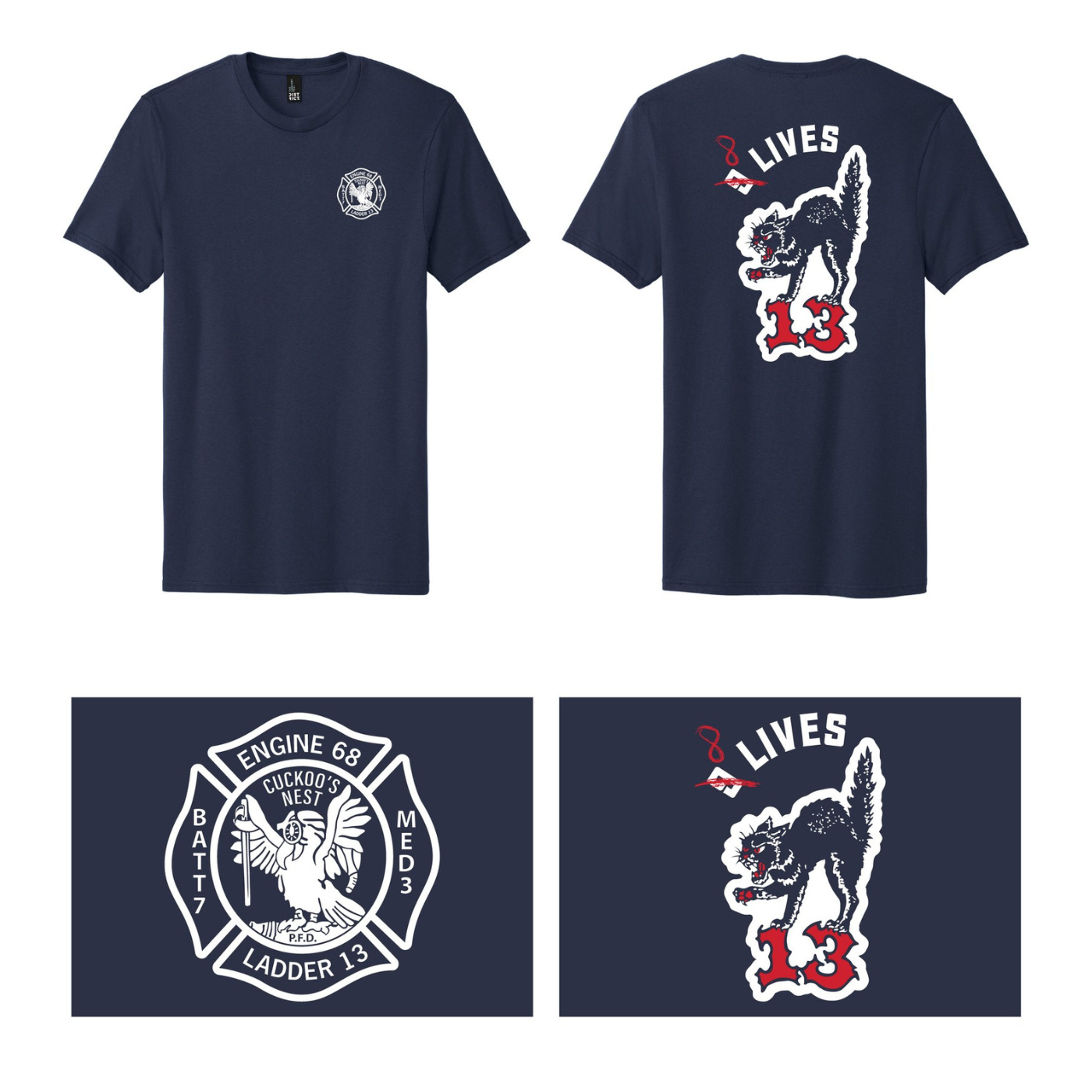 Imagine walking into your next event with your team decked out in high-quality, custom apparel that truly represents your brand. The materials are premium, the design is eye-catching, and your logo stands out in all its glory.
Your team members wear their apparel with pride, boosting morale and fostering a sense of unity. Your customers are impressed, associating your brand with quality and professionalism.
And the best part? You didn't have to stress over late deliveries or subpar quality.
This is the power of custom apparel done right. This is the power of Promofect.
Ready To Launch Your Next Project?
Personalized support. Transparent pricing. Satisfaction guaranteed!